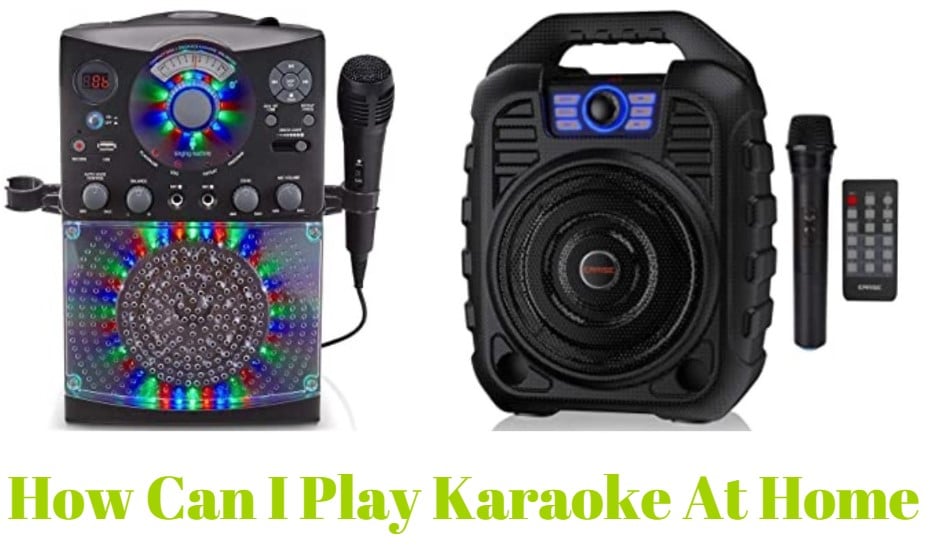 Music is an essential part of many people's daily life. There are millions of people in this world who cannot pass a single day without music. Nowadays people tend to sing the songs of their favorite artists. How is that if you get all the sound systems that will give you the musical background to sing a song. Karaoke is being used by many people across the world. We have mentioned all the methods that will help you to set up the karaoke machine at your home.
You need a particular device
This device can be anything, can be your smartphone that will be connected to your Smart TV with the same Wi-Fi connection which will play YouTube by screen mirroring. 
If your device does support iOS then you must need an Apple TV for the mirroring option. You can also use the YouTube application, which was pre-installed in your Smart TV. If you don't have your smartphone, and you want to use it with your laptop or computer, and you don't have a smart TV, then you must need an HDMI cable to get a connection to the TV. This cable will be able to play both audio and video. 
Good Pair of Microphones
To set up a complete karaoke system, you just need a good pair of microphones. In this case, wireless microphones are a better choice as it will allow you to move around while you are using it, but if you want, you can use the wired ones too. There are two different types of wireless microphones that are available in the market, based on their frequency level. They are ultra frequency microphones and very high-frequency microphones. Due to a stable connection, the first one will provide high-quality audio. However, they are costly and will cost you a little bit of extra money. 
Good Speakers
To get your desired output, you need good quality speakers. Even though you can use the regular speakers that are used at your home, but it may damage the karaoke system; they are not designed for karaoke use. You can check out on the internet; there are a lot of models that are specially designed for the karaoke system. Active speakers that are normally used for public announcements are a better choice for karaoke. Because these provide a natural echo effect, which will give you a better karaoke experience. If you want to go with advanced innovation in karaoke, you also can choose voice-activated karaoke that will follow the commands of your voice and play your commanded track. 
A mixer device
The mixer is a device that is usually designed for a homemade karaoke system. It receives the audio from YouTube and takes the sound from microphones, mixes them, and sends the output to speakers. These are specially designed for those speakers that do not contain the input available in the microphones. Another Advantage of using a mixer device is that you can select the echo system and other sound effects according to your desire. There are various types of mixers that you can find searching the internet.
Closing Notes

Once your Karaoke system is setup, you are ready to browse all the songs that are available on YouTube. You can search them on the search bar and all the results will appear in front of you, you can select them for your playlist. You can also follow some particular YouTube channels where there are special libraries available that contain many karaoke music compilations. With all the given methods you are now ready to have a karaoke party at your home.