[vc_row][vc_column][vc_column_text]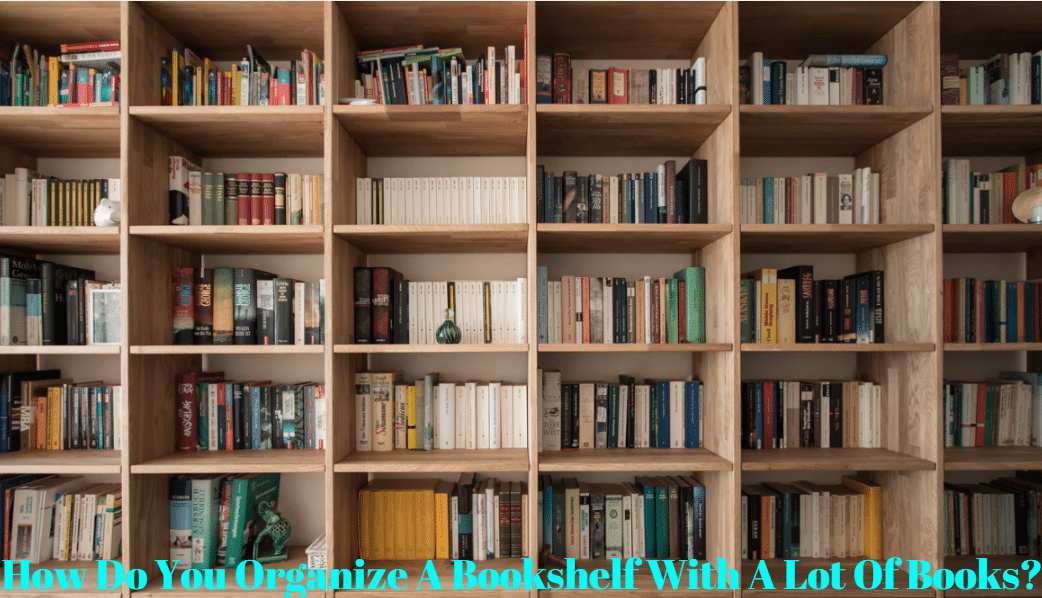 [/vc_column_text][vc_column_text]You have lots of book collections in your house and so you bought a bookshelf for arranging it. Now you are just puzzled about organizing it then don't worry. Here, I'll tell How do I organize a bookshelf with lots of books.
It's hard to arrange lots of books on a shelf. Moreover, it also makes me irritated when we need to search for our desired book from the shelf. That's why we need to make a list in such a way that we can arrange nicely and can get it easily. 
Now the question is how do I organize? I have given some tips below. Just check it out.[/vc_column_text][vc_column_text]
Methods of organizing a bookshelf with lots of books
[/vc_column_text][vc_column_text]Separate your hardcovers and paperbacks
Separate the hardcovers and paperbacks differently. Now clean the covers nicely so that you can see the names easily from far.
Arrange books by color
We can arrange your books by color also. Arrange them by some type of pattern within the color-coding or by the color of covers. You can easily get it when needed. Moreover, it looks cool and gives a classy look to your house.
Organizing by genre
Arrange your books by the genres according to Fiction, Mystery, Art and design, Young adult, Reference, Graphic novels, and Hobby. You can easily find a book if you are in a particular mood for every genre together.
Organizing books by front and center
If you are a regular reader then you can keep your books on one side. The books which you want to reread you can organize it by placing it in front and center so that it can reflect. So it won't make the shelf messy.
Organize alphabetically
Alphabetically is the best way to find a particular book. You can check the books by the Author's last/first name or you can check it by the title of the books. So, It is easy to find and your family or friends anybody can easily find books if needed.
Organizing books by size
You can arrange your books according to size also. Keep the shorts books on one side and large books on one side. You can also arrange by the thick and thin. So it makes it easy to identify and gives a nice look.
Organize the books which are unread
This is the easiest way if you are a regular reader. You separately keep the unread book on one shelf and the used one on another shelf. It will not be confusing about taking out.
Organize by the condition of covers
It makes it easy to look at the books. Torn, tattered, and weather faded books keep on one shelf and beautiful books on another shelf.
Organize by fiction and nonfiction
This is the most common way of organizing books. Every library uses that method. Just keep the fiction one at one side and nonfiction to another side.
Organize by author
You can organize your books by author names only. According to the same author, names keep the books. Keep the books with the same author name on one side and another one on one side.
Those who love to read books according to their favorite poets can easily take it out from there.[/vc_column_text][vc_column_text]
Closing Notes
So the question was, How do you organize a bookshelf with lots of books? That's my answer given above. These are the options I suggest you for organizing books. You can organize your books by any of the options given above.
So, organize your books nicely and make it easy to read. It will not only make it easy to read but also will give nice decor to your house and also will save time on searching.[/vc_column_text][/vc_column][/vc_row]