[vc_row][vc_column][vc_column_text]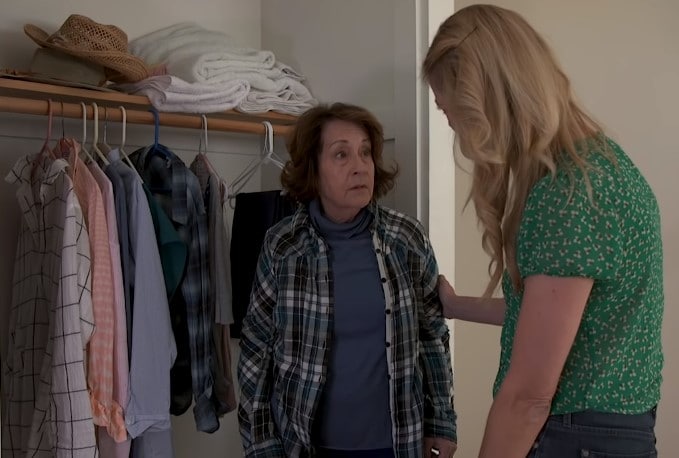 [/vc_column_text][vc_column_text]For the elderly, it is a big challenge to live alone. By increasing age, they lost balance. Their body becomes weak. At this stage, they need special care and support. Moreover, it's a matter of cautiousness about their health also. So, we need to arrange some equipment for elderly care at home.  All these arrangements will make it easy to live at home. [/vc_column_text][vc_column_text]
Equipment For Elderly Care At Home
In this article, I have mentioned some equipment that is needed for elderly care at home. Read the article below.[/vc_column_text][vc_column_text]
Personal alert system
Our elders live alone. In case of an emergency, getting help an alarm is needed. It will ensure the safety and wellbeing of the elderly. A fall or injury can be a serious problem for the elderly. Their body can get paralyzed or something devastating can have. However, safety alarms will help to call family members quickly for emergencies. They will get treatment on time. 
Toilet seat riser
Toilet seat riser will help the elderly to use the toilet safely. This makes distance closer when they sit down on the toilet. By using the toilet, it will make it easy to sit and stand. For the elderly, it is a high risk of falling in the bathroom. Toilet safety rails can prevent falling. It gives support from getting up and down. Also, the rails are secure enough to take the weight. Its padded arms are sturdy. They offer a non-slip grip. This makes it easy to balance by hand and gives comfort. The elders don't need to use legs. So, arrange a toilet riser for the elderly to prevent falls.
No-slip slippers
Also, you need to avoid slip slippers for the elderly. There are lots of quality slippers for elderly to prevent falls. You can get these slippers for them. These are safe slippers for older people with diabetes, arthritis, and swelling. Also, safe for the bathroom. It ensures their safety in the bathroom. These slippers are comfortable to wear and safe too. So, get these slippers for elderly care at home.
Bidet attachment for toilet
It is important to make arrangements for bidets. For mobility issues, it is difficult to clean up with toilet paper. Bidet makes it easier to wash. Also. Using bides is easy and hygienic. Bidets also provide more benefits. They are eco-friendly, which is better for the environment than the tissue paper made from trees. Also, you can use it safely from plumbing issues. So, it's a suggestion to arrange bidets for toilets. It is comfortable and easy to use for the elderly.
However, the bidet installation is very easy. Remove your current toilet seat, mount the bidets, and connect to the toilet water supply. Now, have the results.
Grab bars for the bathrooms
It is important to make arrangements for grab bars near the shower and toilet. This reduces the risk of bathroom falls for the elderly. Placing near the showers or toilets helps to maintain balance while standing. At the time of transferring from wheelchair to toilet, the grab bars are needed for the elderly to give balance. This will reduce slip or fall while sitting or standing from the toilet. Also, the elders while taking showers, can keep balance on the grab bars and stand. The grab bars need to be installed near the sidewall of the toilet and under the shower faucet, It will be easy to use. 
Hand-held shower head
A handheld shower head makes it easy to take showers for the elderly. Those who have mobility issues will find it easy to use. It will clean the whole body nicely. For arthritis or any other injuries, they can take shower by sitting in one place. It comes with a long handle, you can make it small and long. So, this is a safe and shower head for the elderly. Also, good for other family members.
Shower transfer bench
It is a safe mobility device to take shower safely by sitting. In the tub, one needs to sit and gradually slide from the outside to the inside. This makes difficulties for illness. So, placing the bench helps to take shower by sitting. If you don't use a tub, then you can place the bench under the faucets and can take shower.
Adjustable bed
Using an adjustable bed lessens acid reflux, lighten back pain, relieve arthritis and pain, alleviate snoring, sleep apnea, and asthma. By using an adjustable bed for the elderly, it will drain acid to the stomach and reduce the problem. By raising the bed at the head and foot, it gives the back surface to sleep comfortably. Moreover, snoring, sleep apnea, and asthma can cause breathing problems while lying flat. By using an adjustable bed it lifts the head and allows the windpipe to release breath thus reducing snore problems and asthma. Also, gives relief to arthritis problems.
Waterproof mattress
Waterproof mattresses offer great health. For elders, those who have sweating problems or allergens can get relief by using waterproof mattresses.
Overbed table
Overbed tables help to eat food on the bed. It is adjusted with the bed and used. Those who have mobility issues or are ill can use them. It makes it easy to have a bed without getting up from the bed. One can have a full bed rest by using this.
Disposable incontinence bed pads
Disposable incontinence bed pads are used to protect the mattress from urine damage. For a physically disable person it is used to absorb leaking liquid. At an old stage, elderly people suffer and face many health issues. This is the age when we need to take special care of the elderly at home. Getting a disposable bed will give you peaceful sleep. It will help them to wake up night after night. Also, it maintains great hygiene.
Bed rails
Bed rails help people from falls. For those who have memory problems, or sleeping issues, or any other fatal disease, bed rails help to keep them safe. After getting operated on legs, bed rails are used to keep legs at rest. Many more benefits can be seen from bed rails as It helps from turning and repositioning on the bed. A handhold of the bed helps the elderly to get into or out of bed. After arranging a bed for the elderly, there will be no worries about falling. You can lead a stressful sleep. So, for elderly care, bed rails play a vast role in our life.
Button loopers and zipper pull
For arthritis, who are suffering from joint pains, aching and fatigue, button looper, or zipper pulls will make it easier in dressing. Those who have mobility issues or are ill can use zipper pulls or button loops. It comes with an equipped hook on each end that makes it easy to wear clothes.
Adaptive clothing and shoes
For disabled people, it is difficult to wear clothes. To bed muscle or move joints for wearing shoes and clothes, they feel difficult. It gives pain while moving my body. So, why does your elder need to suffer so much when there is a solution? Adaptive clothes are the remedy to these problems. They are designed in various sizes thinking about joint, muscle plains, spinal cord injuries.
TTY or TDD
TTY stands for TeleTYpe and TDD stands for telecommunication devices for the deaf.
From abbreviations, you can easily understand that both are for deaf people. TTY is used to talk by texting instead of talking via phone. TDD is known as TTY. On TDD you can hear voices but will not be accepted by the deaf. So, most elders have hearing issues. To get in touch with them, get a TTY for them. This will help the elderly to communicate with their family or loved ones.
Talking clocks or wristwatch
Elderly who are with poor vision to see clocks you need to arrange a talking clock or wristwatch. Wall hanging clocks are difficult for the elderly to see with poor vision. So, arranging a talking clock or wrist, watch which will make it easy to check times. Talking clock will hear the time, so they will not find a problem to connect with times and the wrist watch remains closer to them. This will make it easy to see the clock.
Spectacles
By getting older, the power of vision becomes weak. It is a common problem for the elderly. So, read and do other activities, spectacles are needed for the elderly.
Kitchen tools
Not every elder lives with their family. Some need to live alone for their issues. However,  they need to make food to live for themselves. But for the elder, it's difficult to work in the kitchen like before they used to. The body becomes too weak with age. So, we need to arrange all the easy kitchen tools that can open jars or cans easily. They can chop anything easily without cutting hands and many easier ingredients for making food.
Lift chairs
For those who are disabled or very weak to walk for them you can arrange lift chairs. This will make easy movement in the house. They can continue their work by lifting chairs. Moreover, sleeping in a bed for long hours makes the body weak and dull. So, using a lift chair will help to roam around the garden or in the house. This not only will make the body active but also it will make a good mood.
Eating utensils
We need to arrange easy eating stuff for the elderly. The normal utensils are usually heavy. Moreover, they are made with ceramics or glass. For the elderly, it is hard to carry heavy utensils. Moreover, it's risky of getting hurt by the glass. So, there are many plastic and unique style utensils in the market. They are specially designed for the elder. The materials are easy to carry and use. So, get all the kitchen utensils for your elder person.
Baskets or other accessories to keep
You can get a basket for the person who has mobility issues. This will make it easy to keep important accessories by their side. They can keep food items, medicines, and devices in the basket. This will make it easy to have food and medicine on time. Also, they can contact their family in an emergency.
Lights
For disabled people or those who have the illness, make an arrangement of turning on lights with one switch. For them, it is difficult to get up from the bed and turn on the lights. So, place a switchboard at the bedside and give one switch for all the lights.[/vc_column_text][vc_column_text]
Wrap Up
So far, given the equipment for elderly care at home. These pieces of equipment will make it easy for the elderly to live.  At an older stage, our elders need huge support. They become helpless and feel their life as burdens. But, the day has changed. Now, our elders can do many things by themselves. Thankful to all inventions. With the help of equipment, the elderly are able to do their work by themselves. 
So, if your day passes with busy schedules and can't find time for elders then no worries. Get all the above-mentioned equipment at home. This will make your elder safe and you can continue your work without worrying.[/vc_column_text][/vc_column][/vc_row]