[vc_row][vc_column][vc_column_text]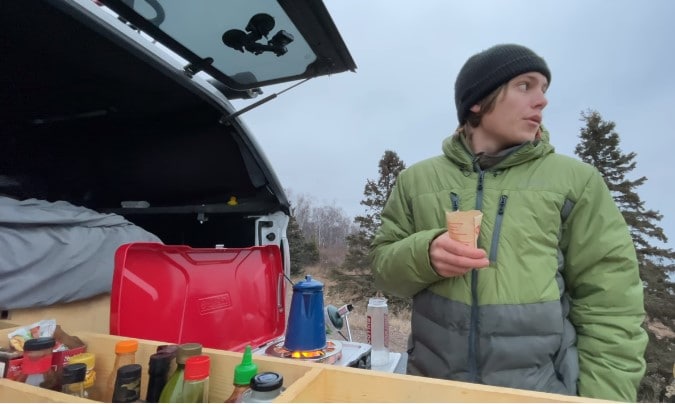 [/vc_column_text][vc_column_text]Many people do family camping on holiday. They go outside with their family and spend time with them.
If you are thinking about what to bring for a camping trip then it's normal not to have an idea about the things to take and do.
This article is just for you. Here is given the family camping checklists for you. Read the checklist, you will understand what things you need at camping.[/vc_column_text][vc_column_text]
What to Bring for a Camping Trip in 2022 – Necessary Things for Camping 
[/vc_column_text][vc_column_text]Sleeping Bag
Sleeping on a bed of moss at camping looks nice, but it's risky for insects to some extent. At night most of the insects are visible. When you lay down, you have the chance to get over the body. Moreover, at night the temperature usually drops. So, you might feel cold and discomfort in sleeping. By using a sleeping bag will help to reduce all the problems. For kids, it's a mandatory job to carry. Otherwise, they won't tolerate the temperature.
Tent
A camping tent is the main thing for camping. For midnight deluge, snowstorm, or heavy dew, 
The tent is a must. It will save you from getting drenched, heavy wind, insects, and risk-free from having hypothermia. It's also a great useful thing for keeping camping accessories like camping blankets, clothes, rope, bags, eating materials, etc.
Canteen and Water Carrier
The canteen and water filter is a must for family camping. Both water and food is a must to survive outside. In most places, there is insufficient water. Moreover, in most areas, water remains unhygienic, which is a big risk for illness. So, it's useful to keep the water carrier on the checklist.
Fire Starter
Without a fire, camping doesn't look like camping. Most of the camping area remains dark, and it usually does at hillside areas or quiet places. So, it is more difficult to pass the whole night without a campfire. Campfire keeps warm and risk-free from wild animals. Also, it helps to read, eat, and sleep carefully.
First Aid Kit
It is crucial to carry a first aid kit at camping because if any accidents occur, you will not find any doctors. The campings usually take place in quiet and far places. So, here you will not find any pharmacy or hospitals. So, keeping the first aid box with you will be useful.
Rain Jacket
At camping, you can't carry many clothes with you. Due to sudden bad weather or rain, you get drenched, and it's a great risk for hypothermia. If you carry a rain jacket then it helps to get drenched and keep safe from fever. The rain jackets are better to use lightweight and waterproof ones. They are easy to carry and use.
Lights and Headlamps
A campfire looks nice and useful for camping, but lights and rechargeable headlamps are also necessary. For fishing or night walking, flashlights and headlamps are needed. To check or see anything outside, 6 feet boundary light is a must as campfires reflect within the mentioned boundary.[/vc_column_text][vc_column_text]Final Verdict
So, these are the family camping checklist you will need. Wherever you go with your family, the above lists are a must. So, enjoy your family trip.[/vc_column_text][/vc_column][/vc_row]