Helmet protects the brain from injuries. It creates an additional layer at the head and thus protects the wearer from some of the more severe forms of traumatic brain injury. 
By wearing a helmet, children not only are safe from brain injuries but also can be safe from dust particles. They get better visibility while riding. Also, they get to know about the importance of wearing a helmet.
There are also more reasons to wear a toddler helmet. Let's briefly discuss the 7 reasons why your kids need to wear a toddler helmet while riding.
Why Your Kids Need A Helmet While Riding A Bike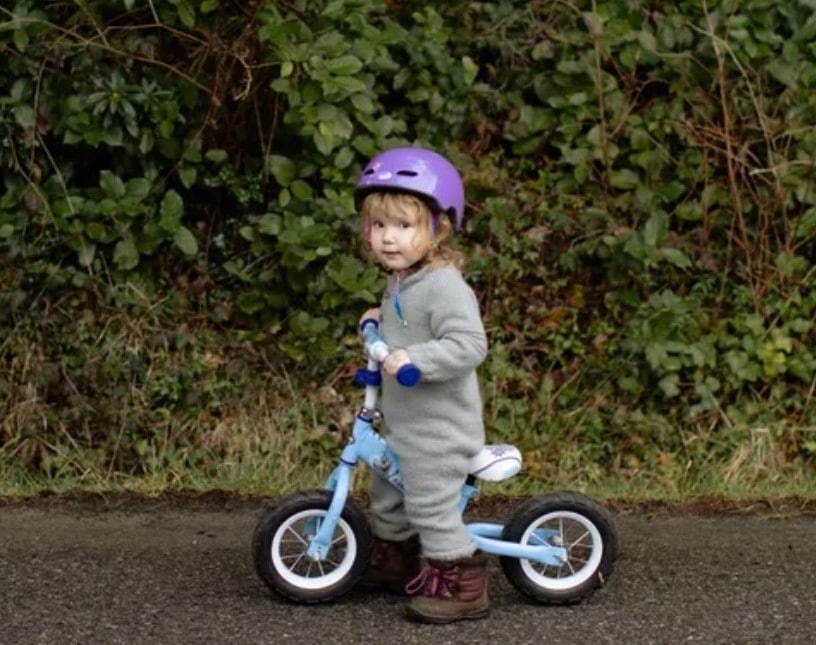 Curbing risk of head injuries
The brain is a key part of our body. If you get injured in the brain it will affect the skull. Head injuries are the most common for kids. They ride a bicycle rashly and without following rules, thus accidents occur. That's why it is important for kids to wear helmets.
Protects from nature
Riding outside it gives a nice air and freedom. But air, dust, and heat can cause trouble. If your kid doesn't wear a helmet then air and dust can cause cold and cough problems. Also due to extreme heat, it can lead to sunstroke. Dust can irritate the eyes of your child if they don't wear a helmet. Thus accidents occur. Wearing a helmet can reduce accidents.
Better Visibility
A good helmet with top clear glass can help to ride from the sunlight and glaring headlights from other vehicles. It helps to focus on the road while riding. If you and your children go on a ride then your kid will enjoy riding without feeling disturbed.
Guard your face
Wearing a helmet is not only important for keeping your head safe. But it's also needed for the face too. By your child falling from the bicycle sometimes they get hurt on the face. Bleeds may start from the nose or scrubs occur on the face. So, by wearing a helmet to kids it guards their face.
Follow the rule
In many countries, there is a law of wearing a helmet on the road. It saves people from accidents. By not abiding laws many countries give punishments or fines. In Florida, there are rules for children under 16 wearing a helmet while riding. So, by wearing a helmet to kids it makes them cautious about following rules.
Read Also: Helmet Laws in Florida

Set an example
If you wear a helmet and follow rules it sets a good example for children. When you go outside with your child by wearing a helmet they learn many things about road rules.
 They get a habit of wearing a helmet while riding on the road.

They get to know how the hand should keep on the handlebar.

They get to know while riding if there is traffic then they should follow the same direction.
Early habit
At an early age, making a habit of wearing a helmet to children helps them from facing danger injuries and aware of rules. So, it's important for children to wear helmets.
Closing Notes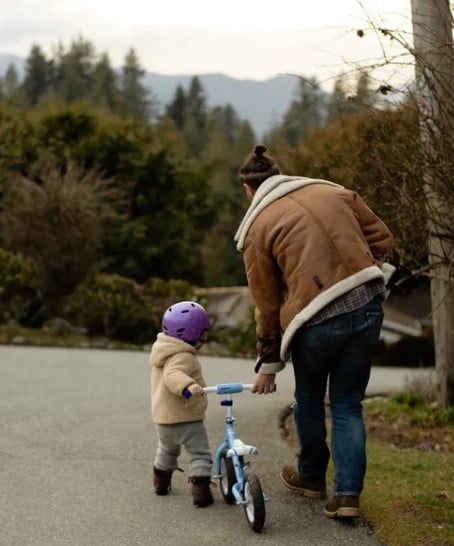 Now you can understand why the helmet is needed. You can see that helmets not only protect the brain but also protect your kid from many other things. It also makes your kid aware of abiding law and a good citizen.
So, buy a helmet for your kid, make them wear, and protect from accidents.