[vc_row][vc_column][vc_column_text]
[/vc_column_text][vc_column_text]Suppose you want to buy yoga mats and you have no idea about these mats. In order to buy perfect mats, you have to know its types. Now the question is what are the different types of yoga mats? 
In this article, I'll discuss 7 types from the numerous types of mats. You can have an idea and can choose the perfect one for you.
Choosing the best yoga mat is essential and you can perform your yoga routines perfectly at home or anywhere you want. You can roll it out on the balcony also. Let's briefly discuss the types and gets an idea about them.[/vc_column_text][/vc_column][/vc_row][vc_row][vc_column][vc_column_text]
Different Types of Yoga Mats
[/vc_column_text][vc_column_text]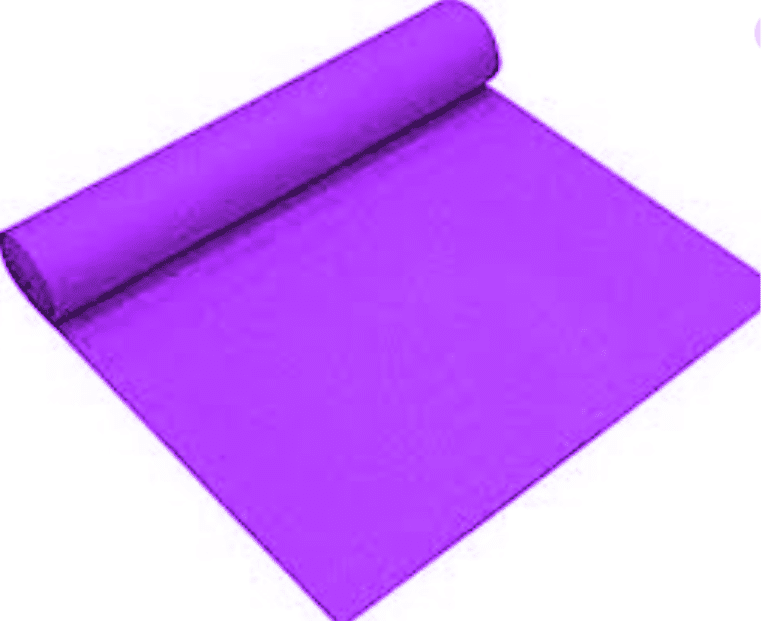 These yoga mats have a slightly sticky texture so that you can do your yoga poses for a long time without slipping. You can use them conveniently at any place at your home. You can carry it in your yoga class also. Its thickness carries ⅛ inch and thick ¼ inch. The sticky yoga mat provides comfortable cushioning for your body to perform challenges on a daily routine. The mats also come at less price compare to others.
If you want such a mat that offers eco-friendly then this natural yoga is the perfect one. This was introduced in the market as fist yoga mates for nature-oriented yogis. The mat is made with a natural rubber material that carries non-toxic and eco-friendly qualities. It offers slip-resistant features that are perfect for strenuous yoga sessions. The mat also provides comfortable cushioning and durability. For having eco-friendly yoga this mat is perfect.
Plastic Elastomer Yoga Mats
It is one of the best yoga mats in the market. Plastic elastomer is an example of fabrications. These mats do not contain PVC, latex and other toxic materials thus they are environment friendly and healthy to use. It offers slip resistance and excellent traction. So, you can perform different challenges without slipping on it. As it is made with natural materials so you clean it with water. It has the ability to absorb water and moisture. One thing to be careful that you can't keep it under the sun for a longer period as it is naturally made. And it is long-lasting to use.
Cotton yoga mats come with natural material. It provides a comfortable cushion for exercise. It comes with soft texture so you can clean it easily and it can absorb sweat easily. One thing to be careful, the texture is soft cotton so washing it hardly can tear.
A hemp yoga mat is one of the natural mats like a cotton one. But this mat lasts a longer period than a cotton mat. So those who have a value of money will be best to use. The mat is made of weaved hemp yarns which are solid and tight. Thus, it won't get teared easily. Moreover, the mat also has a tendency to absorbs water. So, you can clean it easily with water.
The world goes inexperienced and yoga practitioners square measures traveling within the same direction. You will hop on the bandwagon by selecting a jute mat for your yoga exercise. The mat is also made with natural materials. Thus this mat is known as an eco-friendly material. You can perform any types of yoga routines as it is made with natural breathing quality. It also provides durability and stickiness. So, you can do all the daily routines easily without slipping.
If you need to travel anyplace you can carry travel yoga mat easily and can perform yoga at any place. It is easy to fold or roll so you can easily store in your luggage without worrying space. You can use it on a hotel balcony or in the park. The mat is thinner in shape and provides slip resistance. You can do any poses without slipping. One thing to be noted that, as it is structured with thin material you can't use it for daily use. Only for travel purpose, the mat can be used.[/vc_column_text][/vc_column][/vc_row][vc_row][vc_column][vc_column_text]
Conclusion
So, I have discussed the different types of yoga mats. From the article, we found that all the mats are used for different purposes. Travel yoga mats can't be used for regular uses. If you visit somewhere for a few days then you can use travel mats. And if you want a mat for long-lasting then Plastic yoga mats are best to use. Otherwise, all are good to use.
Now get the right yoga mats by your needs.[/vc_column_text][vc_column_text]References
1. Bullock, Grace (2020). "Why Yoga Research Has a Long Way to Go"
2. Belluz, Julia (2020). "50 Scientific Studies About Yoga"[/vc_column_text][/vc_column][/vc_row]